Mill House Renovations
Renovations started in 2019 and are currently ongoing.
Mill House. Taken the day we moved in.
As Mill House is very old, and has been added to and extended over the years the electrics leave a lot to be desired. The plan is to re-wire as we go to make sure everything is safe and up-to spec.
Removed the fireplace surround to reveal the original oak lintel in the Front Room.
Removing the airing cupboard to make one of the bedrooms a better size. The boiler and water tank will now be located in the boot room.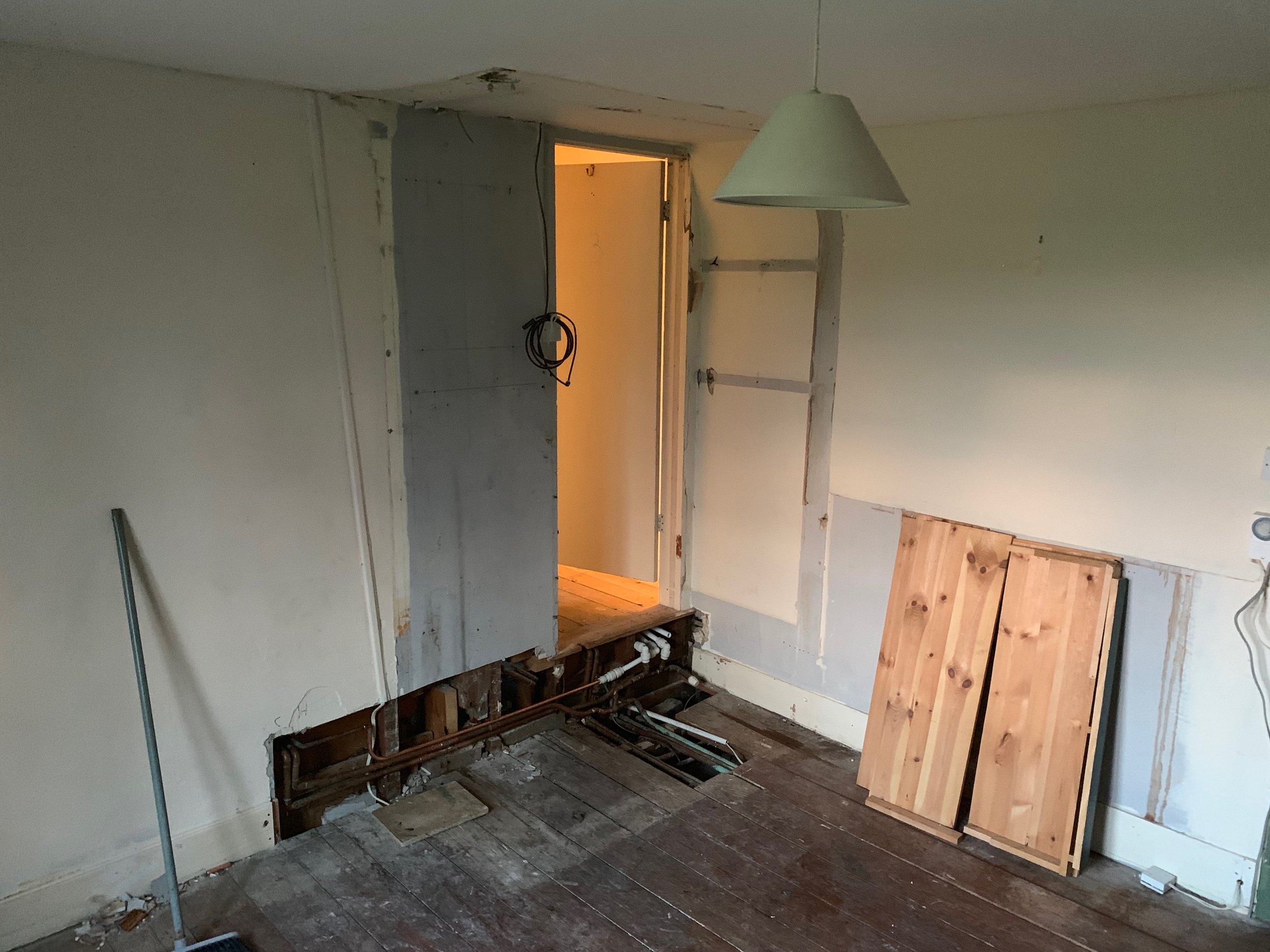 Now the airing cupboard is removed, the plan is to put in a little set of steps for access into the bedroom (The other door not pictured will be removed).
This is the kids bathroom prior to being ripped out.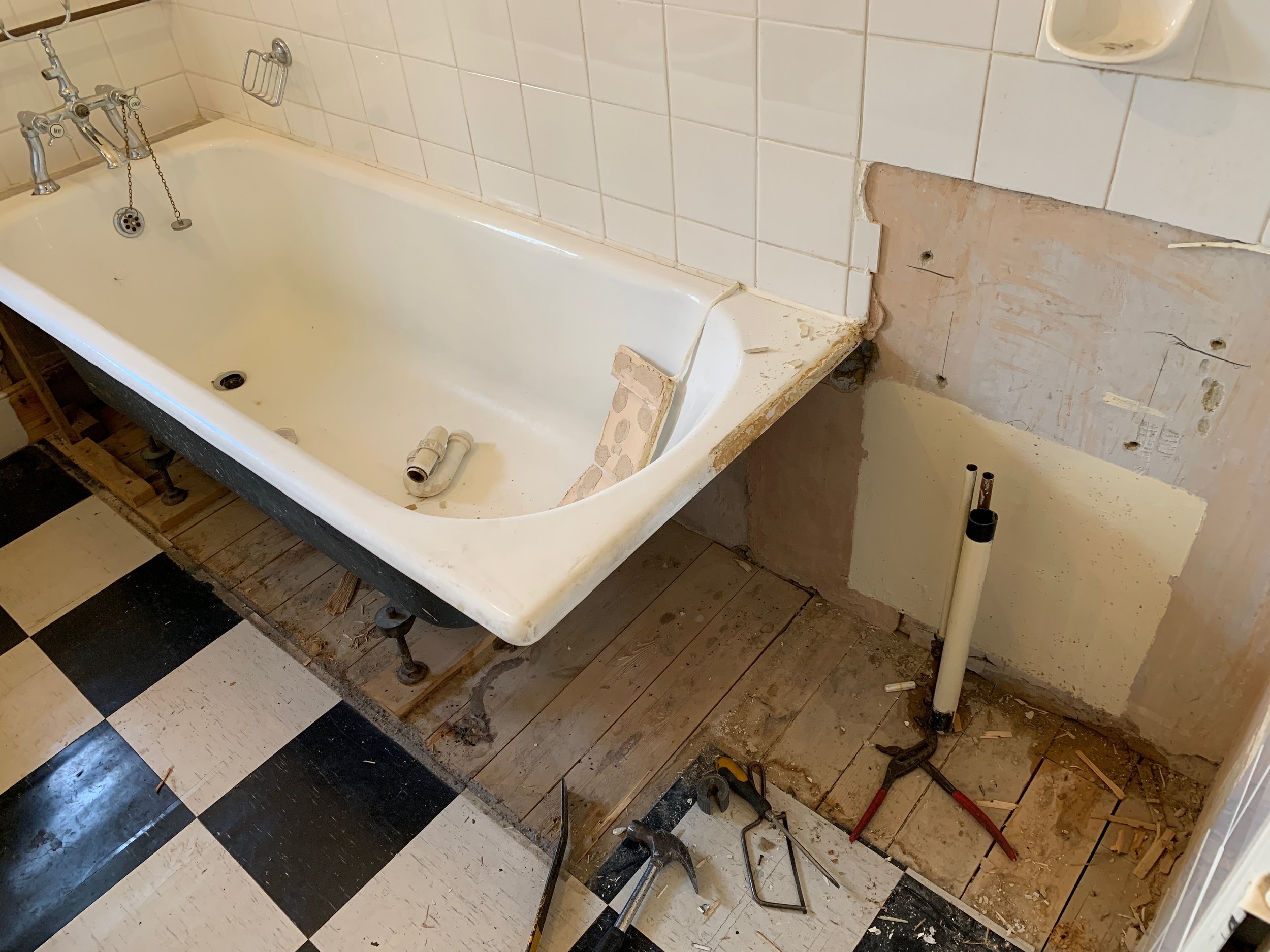 The sink and vanity unit have just been removed, next-up for removal is the bath…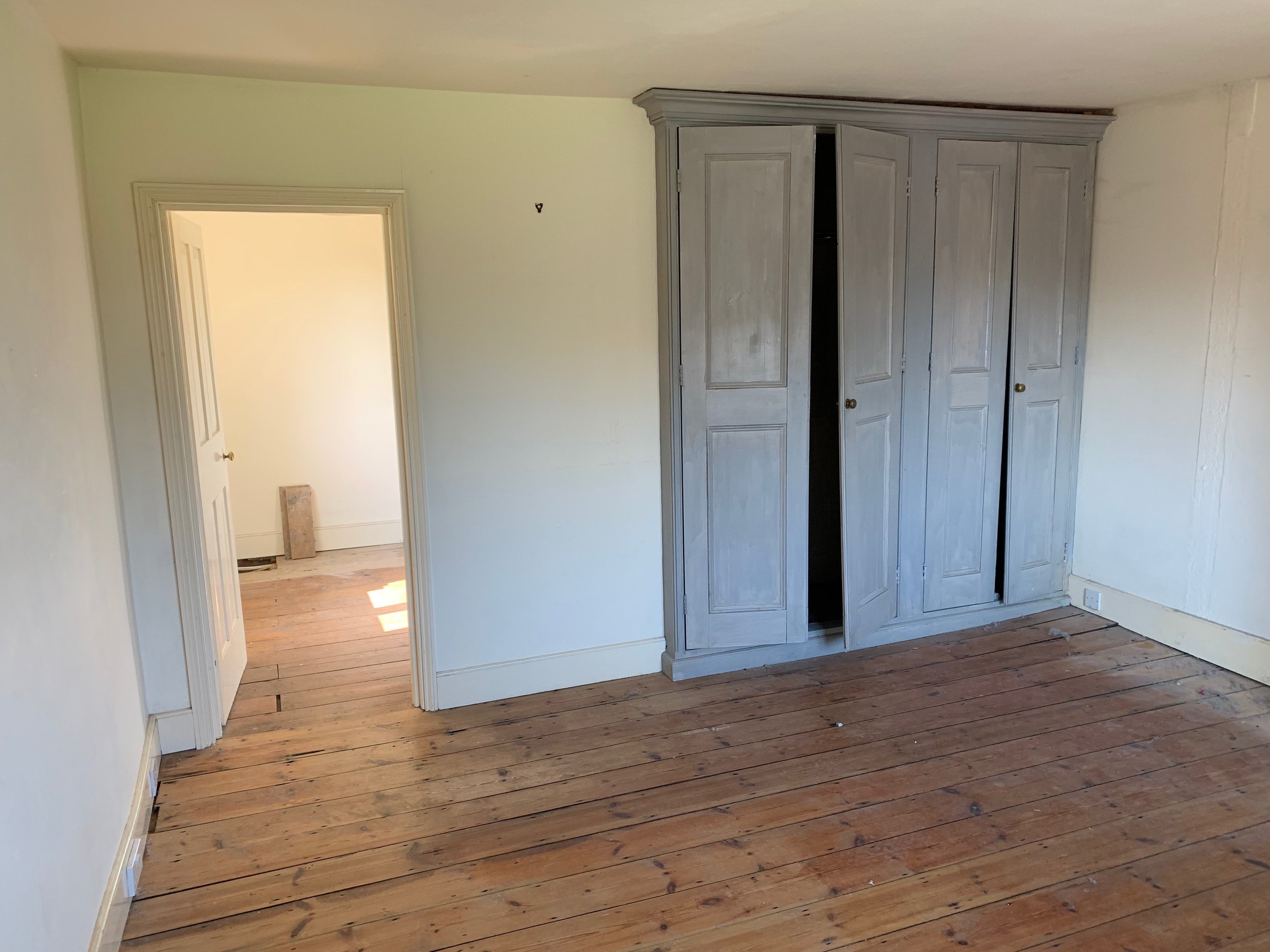 This is the Master Bedroom before the partition wall to the bathroom is taken down.
Reconfiguring the layout of the master bedroom to create an en-suite.
The Snug. It's got to get worse before it gets better, right?
Rewiring the house is well under way. As well as running ethernet cable to most rooms we're also running speaker cable to both bathrooms, the master bedroom, kitchen, landing, and the lounge.
The cupboard under the stairs in the kitchen is being removed to make way for a coffee station!
Progress is being made in the kitchen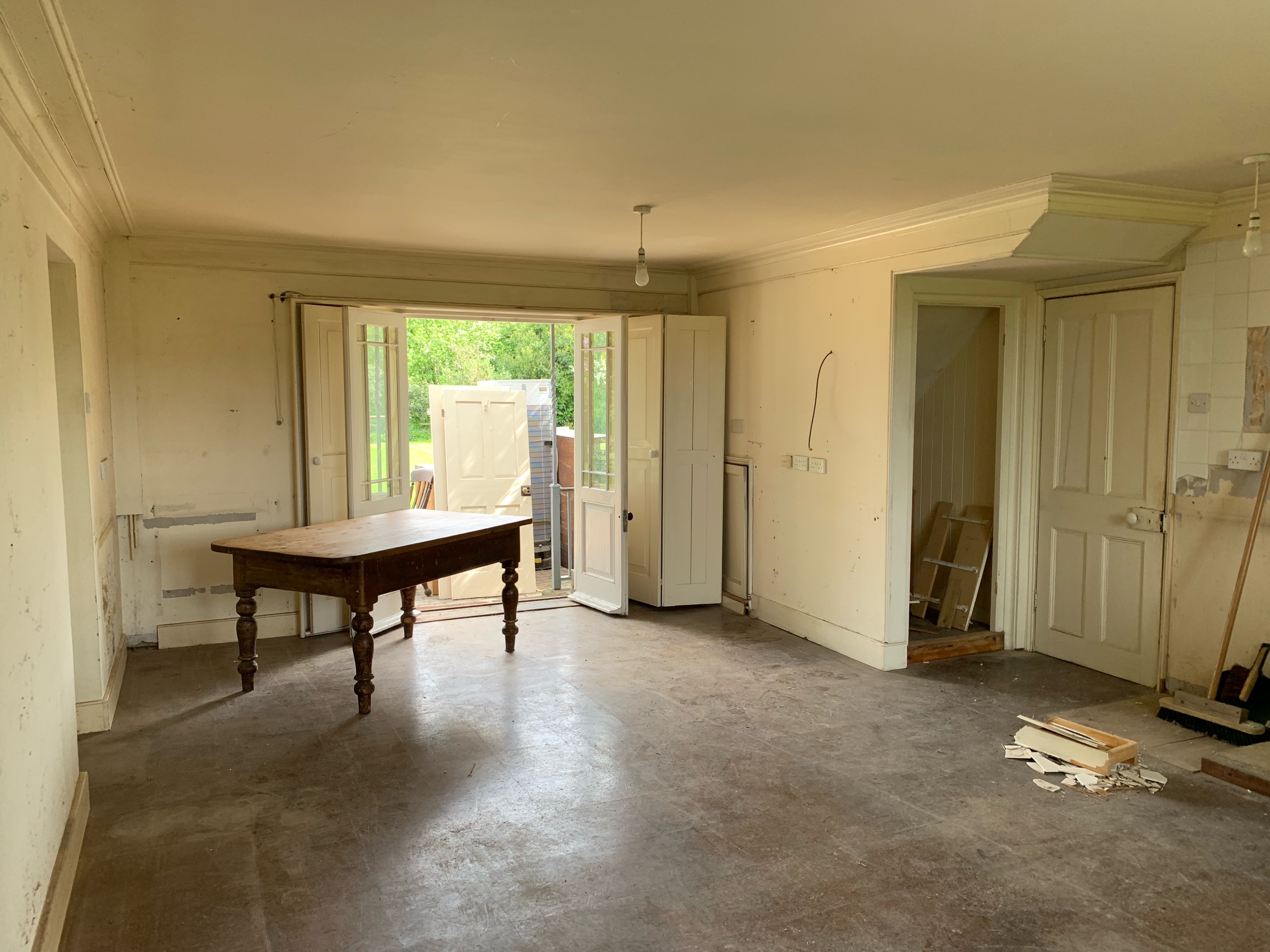 Another photo of the kitchen before the cupboard under the stairs was removed.
The Snug is slowly starting to come back together now.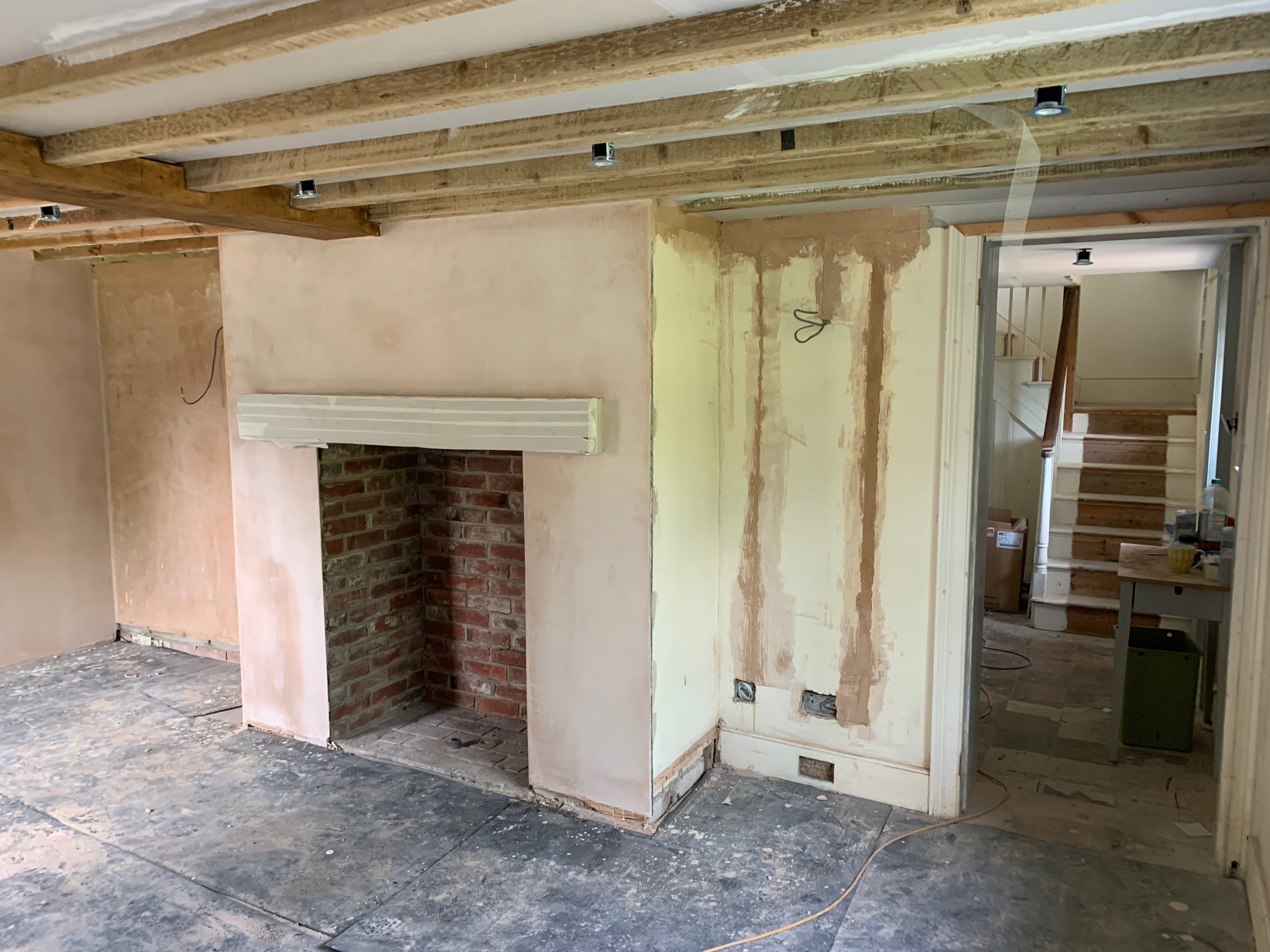 Front room plastering is in-progress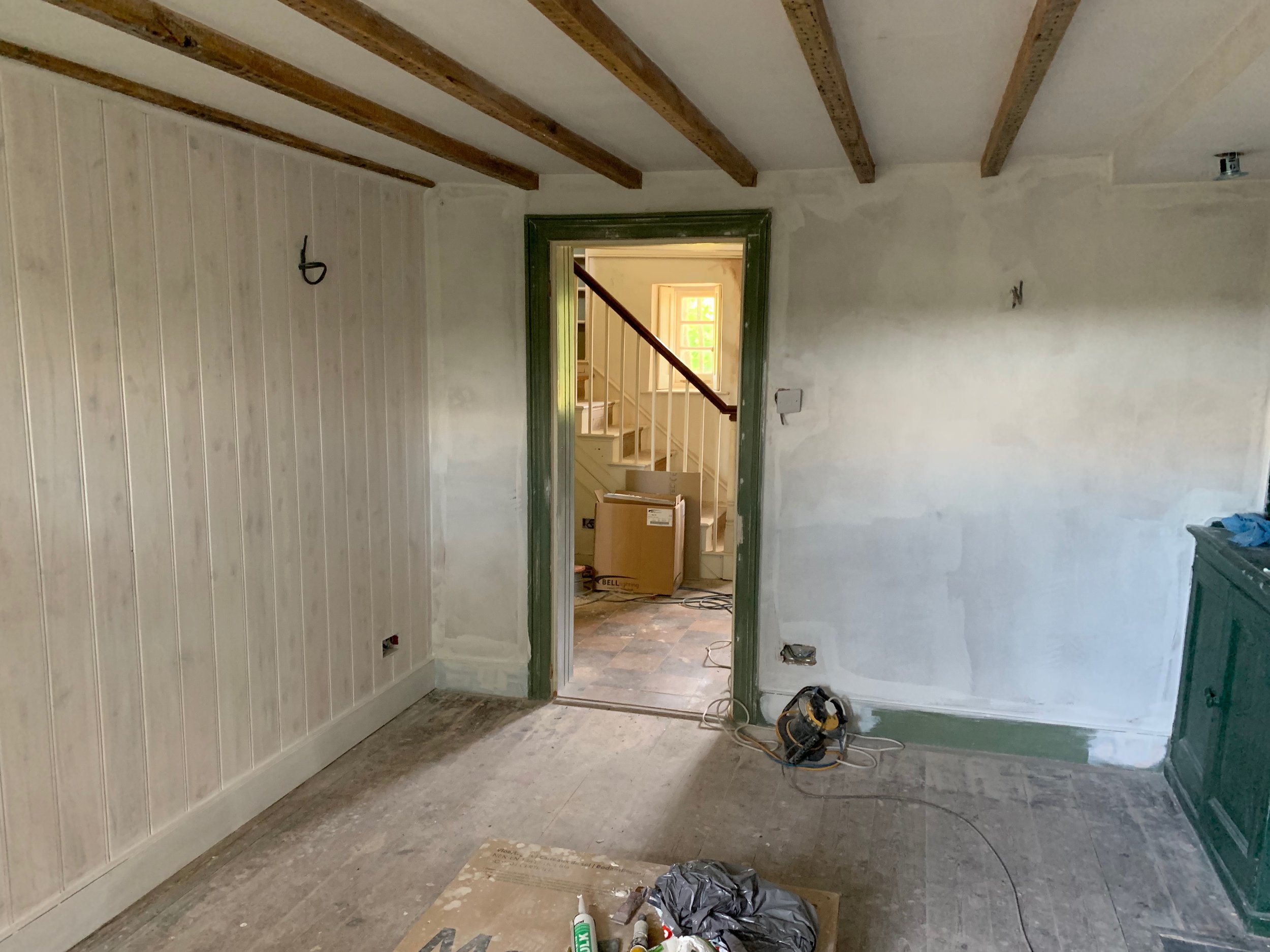 New panelling is up on the back wall in the snug and looking nice, just need to decide on paint colours now.
The main bedroom with the new en-suite is starting to take shape.
Getting everything ready for the tiler.
This cupboard will house all the network equipment to manage the weird ethernet ports and speakers around the house.
A little more progress on the front room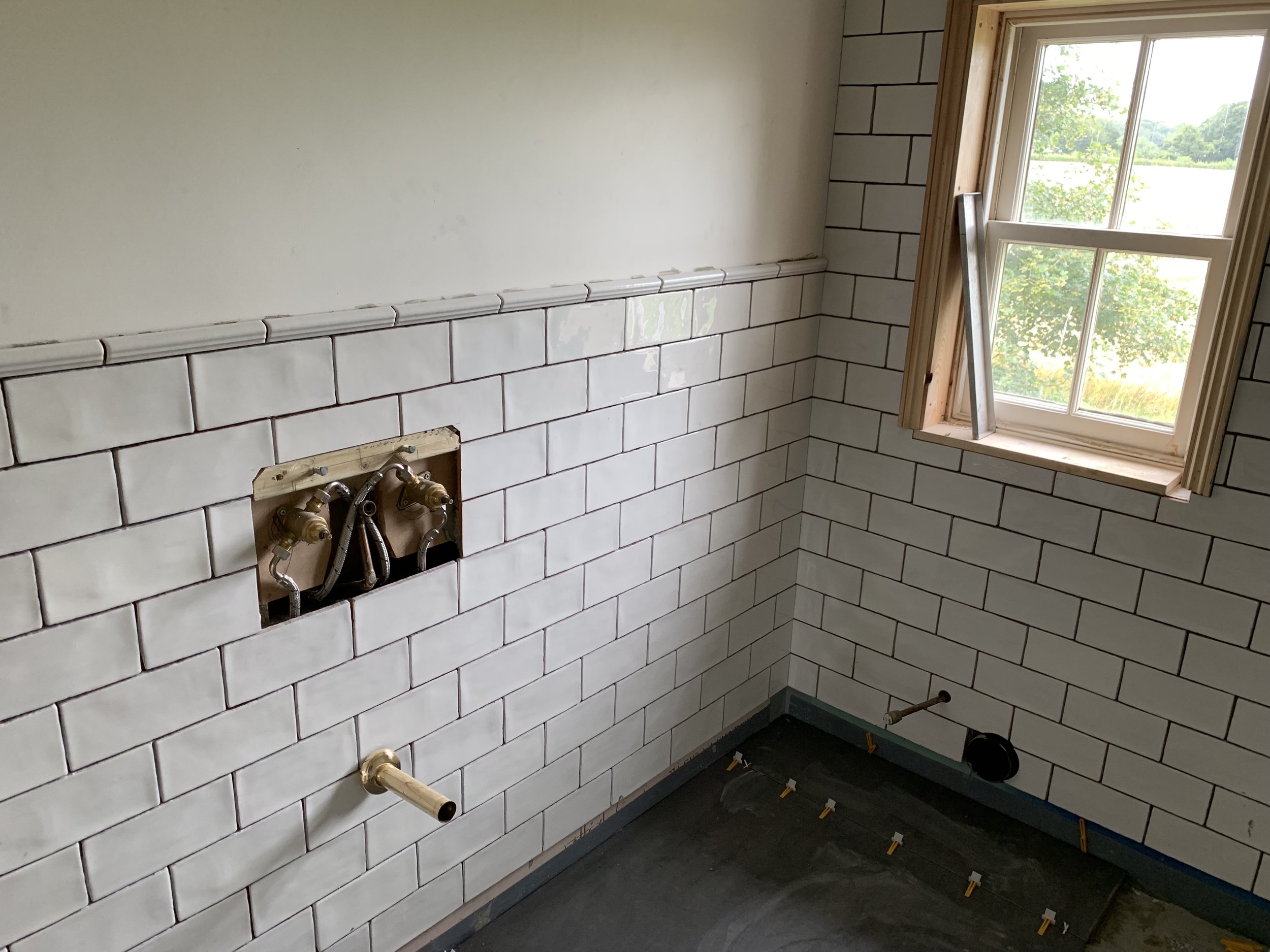 The kids bathroom is finally nearing completion.